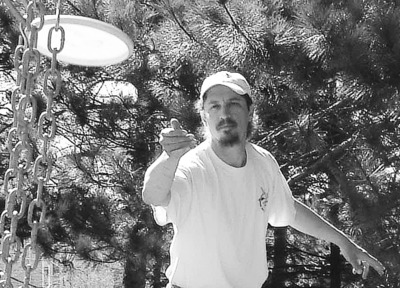 Even though it's been almost 6 months since Dušan left us, I keep on running into more references and articles about his passions for Disc Golf, youth, the outdoors and his community.
We're coming up to Disc Stock August 26,27 in South River which will be a fantastic celebration of Dusan's life, passions, and humour, I know all of the people Dusan touched all over the Province are looking forward to reuniting. It does get difficult when everyone is so spread out.
So here's a fantastic bit of background on Dušan from Cottage Country Now.
But it is his efforts in turning South River's Tom Thomson Park into more than just a public space that he is being most remembered for. Already very active on the competitive disc golf circuit, Nedelko started in 2002 to work towards having a course in his hometown.

To that end, Nedelko became very focused, first approaching a council committee overseeing planning for the then proposed park and later council, explaining the virtues of the game.

After gaining consent Nedelko not only planned the park, but took it upon himself to brush out the 18 hole course. He also approached area businesses to sponsor the special steel baskets that served as 'holes.'

"Endless hours he worked down there planning, working and clearing brush," said long-time South River councillor Brenda Scott.

"He went ahead and cleared out the brush himself. He was down there for quite a few days," recalls South River mayor Jim Coleman.

After the course was up and running Nedelko started a youth drop-in group offering local kids a chance to learn the game and play it.

He also established two regular tourneys. One was the Ice Bowl that coincided with South River Winterfest and the other the Black Fly Fling that went on during the village's famous Black Fly Hunt closing ceremonies.
Read the entire article about Dušan at Cottage Country Now
We've also got some exciting gift news coming up in the next week. We're all pretty excited to really make the first impact on the lives of young people.