Fall Equinox 2010 marked a first for the Dušan Nedelko Foundation, our first financial awards to programs enabling youth through outdoor activity. This is an incredibly proud event for all of us. Supporting groups and organizations is now a reality – and it were your donations and your generosity that will be benefiting large number of children. Dušan would be absolutely thrilled and personally I can't thank enough to all of you who have supported the foundation, making his dreams stay alive.
We are proud to assist the following groups and organizations who requested help from  the Dušan Nedelko Foundation:


Ruskoka Camp – a charity camp for disadvantaged immigrant kids from ex-Soviet bloc countries. Most of the campers recently arrived from Kazakhstan, Ukraine, Kirgizstan, Belorussia, Uzbekistan, Serbia and Russia. The camp is run entirely by unpaid volunteers, and survives on donations . We are pleased to start an ongoing partnership with Ruskoka in building the first elements of a high-ropes challenge course there and to ensure their leaders are trained to use this equipment to its motivational max. Dušan reportedly made a huge impact on this camp when he visited there in 2009 through work with the Ontario Disc Sports Association and so we particularly treasure this chance to continue to bring positive inspiration to the lives of Ruskoka campers.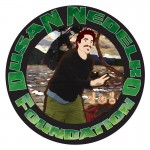 DNF award: $1000 this year for ropes /challenge course – up to $5000 over 5 years + $300/year after. A dedication to Dusan's memory on course in element naming is planned.
---

Runnymede Collegiate Institute's Outdoors Club – the DNF will be supporting some of the costs for excursions outside of Toronto for this secondary school's club in the upcoming season including cross-country skiing, rock climbing and maple tapping. We appreciate the initiative and found the goals of this club match our mission well as it provides students from disadvantaged communities the opportunity to participate in outdoor activities they may not otherwise have the chance to experience, to expand students understanding and awareness of nature and ecology and foster confidence, health, community and skill-building through these.
DNF Award: $875 of $1445 total costs of 3 excursions throughout the year.
---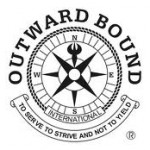 Outward Bound Canada ~ DNF will be sponsoring a full bursary for a youth in need of financial assistance and who is determined to grow through participating in Outward Bound's March Break Dog Sledding in Algonquin course in 2011. Interested youth are encouraged to apply with Outward Bound.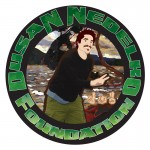 DNF Award: ½ – all of bursary for youth in need for: $1395 + tax / $700 -$1632.85 and March Break Dog Sledding in Algonquin Park, Mar 13-Mar 19th, ages 15-18
---

Scarborough Outdoor Education School ~ Dusan's Foundation will be helping SOES purchase some outdoor clothing to loan to secondary students participating in their overnight expeditions, making these guided experiences more accessible, safe and comfortable.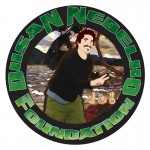 DNF Award: $600 for base layers and fleeces – clothing to loan to youth for winter outdoor trips to Algonquin. 8 trips are planned now and this number will increase over the next year or two.
---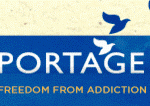 Portage Place – Addictions Program – Outdoor program partnership with Outward Bound Canada -this program enabling youth to successfully recover from addictions through wilderness and outdoor therapy in part will be receiving DNF support for some appropriate footwear/clothing to lend participants for 4 season outdoor programming.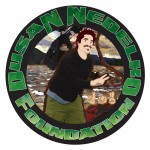 DNF Award: $ 500 for winter clothing to lend to participants/residents for outdoor programming run in partnership with Outward Bound
---

Branford Disc Golf Club Youth League – Request for Edge program that will include equipment and teaching materials. This program will be used to introduce the sport of disc golf to school children in Brantford. Edge program has been developed in concert with school curriculum and will aid teachers to participate and include disc golf in school activities.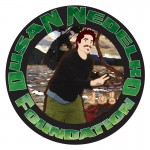 DNF Award: Complete Edge program package – value approximately $600
For all of us who are working to make Dušan's Foundation a success, I would like to Thank You personally and on behalf of all of us at Dušan's Foundation. Please continue your continue support for Dušan's work and his dreams!