One of the recepients of our financial awards program this spring was the SOY – Supporting Our Youth – program of the Shelbourne Health Centre.
The Dušan Nedelko Foundation supported the centre's Urban Adventure Program that simultaneously stimulates physical activities and outdoor learning, helping youth to build confidence, self-esteem amd leadershi skills.
Here is a copy of their letter :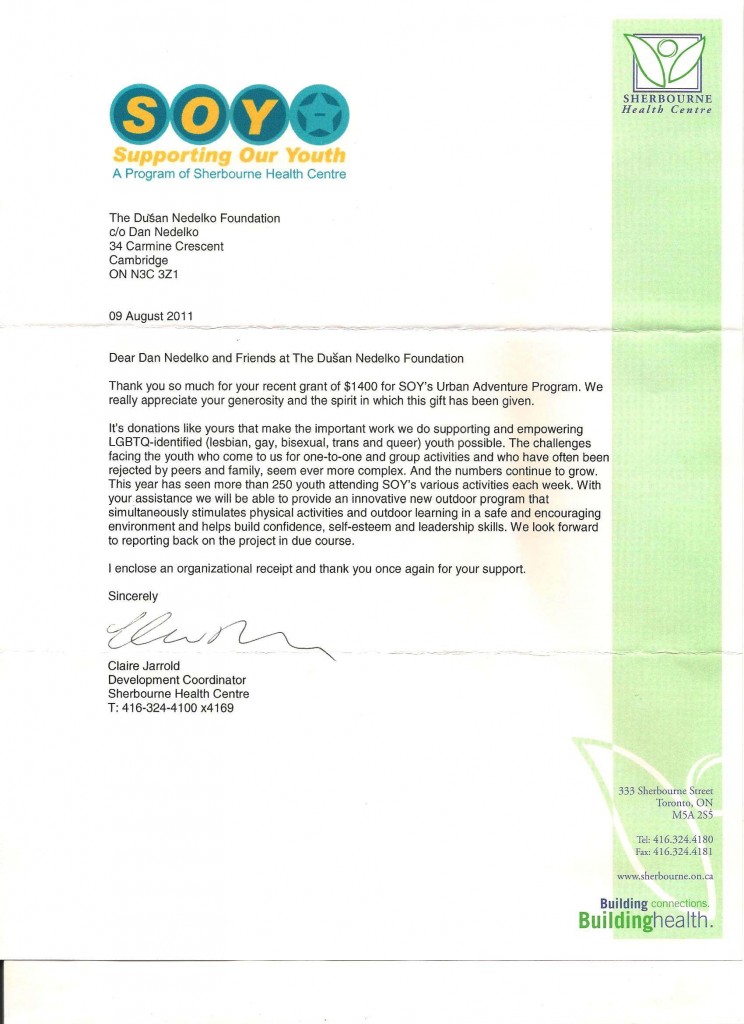 Thanks to all of you who have supported The Dušan Nedelko Foundation and please – don't stop!