I have mentioned this so many times in the past – it is pretty much impossible to express our gratitude to so many friends who go out of their way to support The Dušan Nedelko Foundation.
Here are just a few of them, but believe me, everyone who has donated, everyone who put even a loonie into a 50/50 draw jar is thanked and much appreciated!
Thank you to:
Jennifer Bronson of Optimum Employment Agency for her donation of canvas foundation bags that will be used for players packages at the 2011 Okthrowberfest Disc Golf Tournament at Chicopee Ski and Summer Resort in Kitchener on October 15,2011.
And for helping us send children to summer camp by donating $600 for camp fees! Those children and their parents are incredibly grateful for the experience!
To: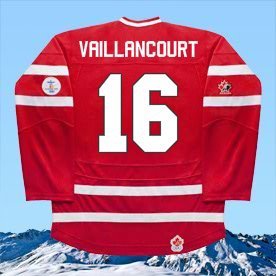 To Katie Valliancourt – now famous for her organization of Aaalapalooza 2011 music jam event. Katie had relentlesly fund-raised for Dusan's Foundation by holding a number of 50/50 draws and raising almost $300!
To Scott Luttrell from Huntsville for sending in a donation of $180 from the Huntsville Ace Race
And a big THANK YOU to Bob Harris from St. Thomas and all 16 Canadian Masters who raised $205 for Dusan's foundation – here is the note Bob sent in:
I would most definitely didn't want to forget anyone who has donated to the foundation – like The Brantford Disc Golf Club who gave us an envelope with $116 raised at one of their tounaments.
If I didn't mention you here specifically, believe me – it is not intentional and I will keep updating the thank you pages regularly.
There is someone very special that I need to mention:
The Men With Hats!
Mr.Bee, Twirlie, J.J. and Kelly
Thank you from the bottom of our hearts for keeping Dusan's memory so alive by keeping him upfront in your OD Tour tournaments! And for being such a great help to making sure his work and his dreams are being fullfilled – we love you all!